THUNDER BEAST HISTORY
Ray, Shane, and I started this company just over five years ago in order to make a silencer that was better for long-range shooting than what we could buy on the market at that time.
None of us needed to make a living doing this, but as lifelong shooters and "gun guys", it was pretty cool to make our own suppressors and be able to sell them to our fellow long-range shooters.
What we didn't really anticipate was the pent-up demand for silencers that didn't harm rifle accuracy. Along with that, interest in "our type of shooting" - "Practical Long-Range Rifle Shooting" - exploded and just about everyone realized that a silencer made their rifle shoot better.
Over the last 18 months, there have been several legal breakthroughs that really helped suppressor owners. Shooters in Michigan and Washington can now legally own and use suppressors, and they are also now legal for hunting in Texas. In addition, use of suppressors in long-range and precision rifle competitions, especially the "tactical style", has exploded - it's not uncommon for half or more of the shooters at any given match to be running a suppressor.
In late 2011, it became clear that our original shop location, a small building on the outskirts of Cheyenne Wyoming, was not going to cut it anymore. For one thing, it was jam packed with CNC machines and we simply didn't have the room to add capacity. At this time we were producing as many as possible in that small shop, but our backlog started to grow.
NEW DIGS & NEW TEAM MEMBERS
We think it's crummy for a company to have a six month or even year long backlog, so in May 2012, we moved into a new, larger, facility in central Cheyenne Wyoming. This new facility allowed us to dramatically increase the number of CNC machines in our shop and to hire on some great people to be part of our business and manufacturing team.
The end result is that we now have suppressor wait times down to about three weeks or less and we have the ability to kick out high-quality, accurate suppressors in volume, so that everyone who needs an accurate suppressor for precision shooting can get one easily. (And stay tuned, because we have some exciting new suppressor products in the works!) Besides suppressor research and production, we have scaled up our long-range training operation so that more people can get great training in field environments. In addition, we've been able to sponsor many of the best practical rifle shooting competition in the world.
Please welcome some of our new employees...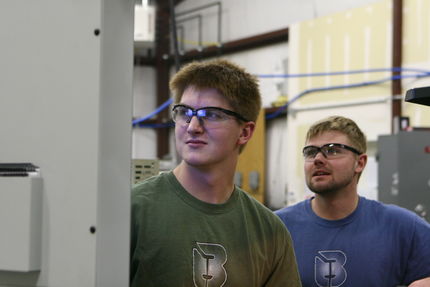 William (Foreman) trains Kenny on the TL2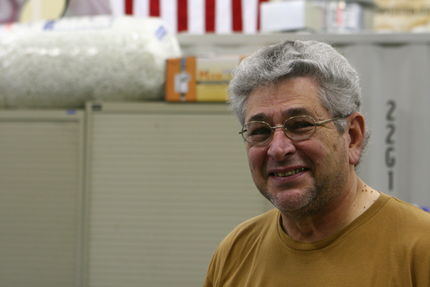 Craig, Lathe Operator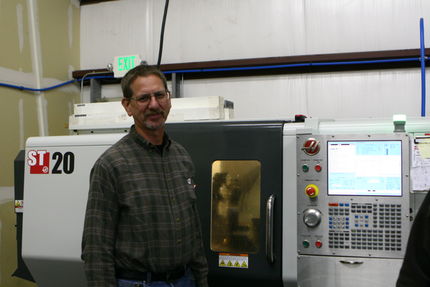 Mark, Machine Operator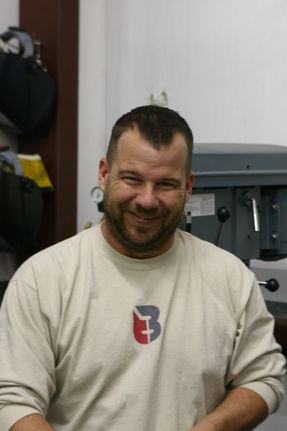 Brett, Machine Operator and Welder
Thanks for your continued support,
Zak Smith
November 2012.